Details

Written by

Rupert Graham Josef Graf Strachwitz

Category: News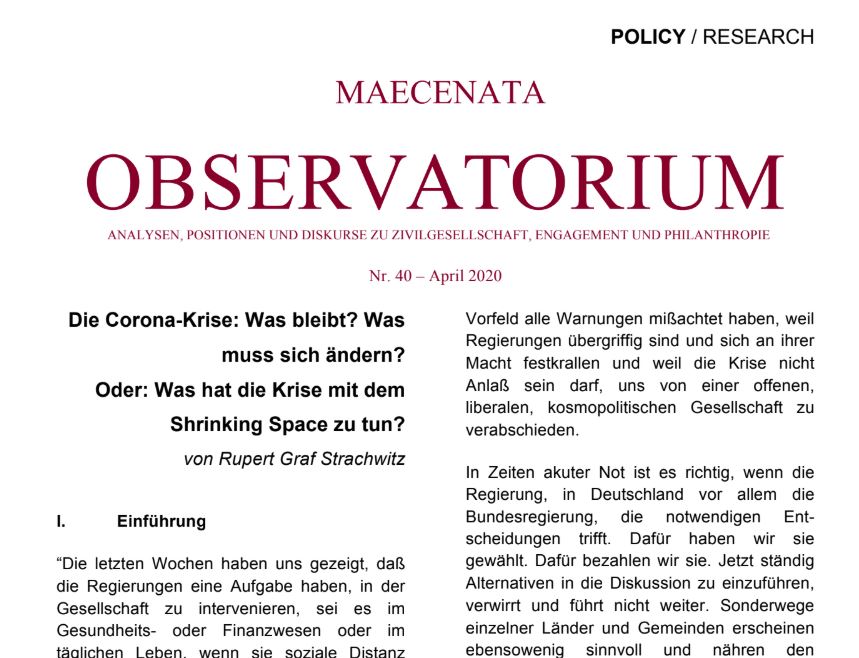 Details

Written by

Rupert J. Graf Strachwitz

Category: Literatur, Kunst und Kultur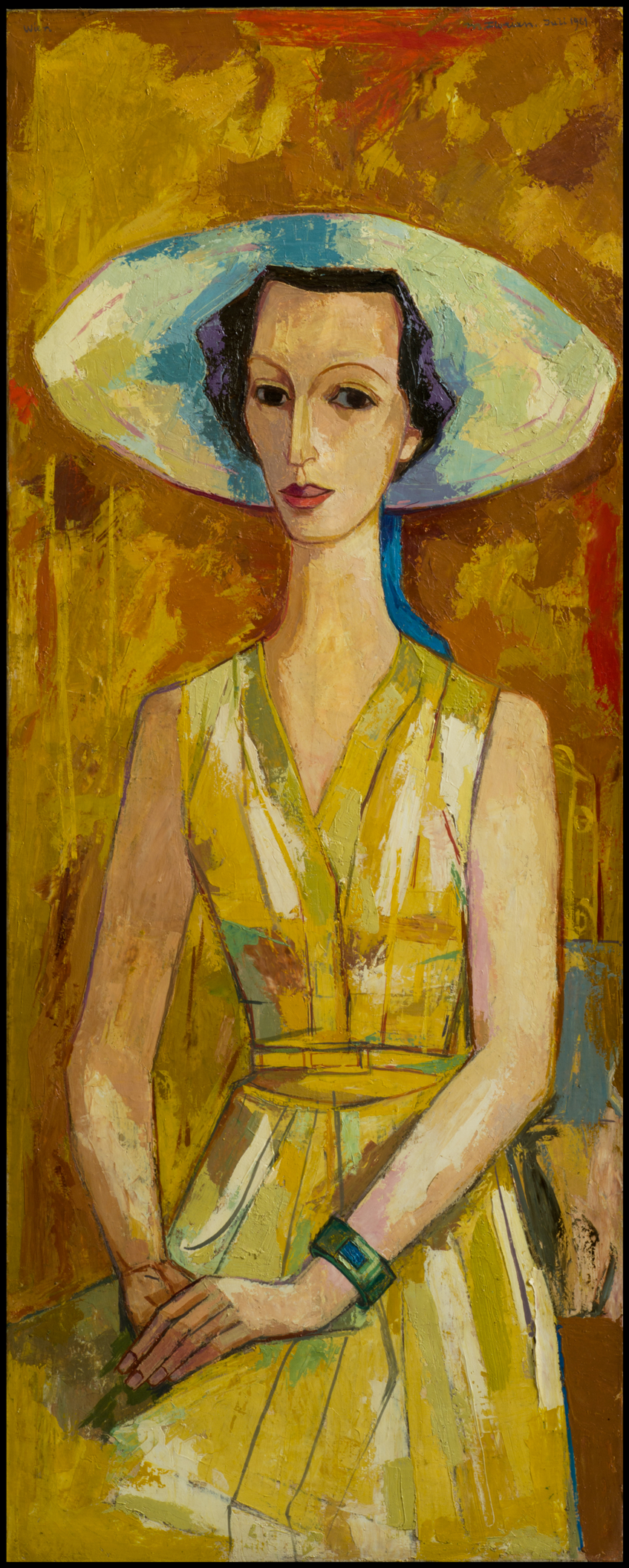 Das Porträt "Dame mit Sonnenhut", entstanden 1961, stellt Gräfin Brigitte Strachwitz dar. Sie war selbst Malerin und wurde von ihrer Familie und den Freunden Ghita genannt. Sie war die Tochter von Farald. Geboren in Salzburg am 5.3.1928, starb sie in Gablitz, Niederösterreich, am 3.8.2010. Sie war seit 1975 mit Hans-Hubertus v. Loefen (1914-2010) verheiratet, arbeitete und wohnte in Wien. Der Maler ist Max Florian, ein ganz bekannter, vor allem in Wien arbeitender Maler. In der Nazizeit galten seine Bilder als entartete Kunst. Das Bild gehört heute der Stiftung Societas Futura, Wien.

Details

Written by

Alexander Frhr. v. Strachwitz

Parent Category: Geschichtliches
Category: Familiengeschichte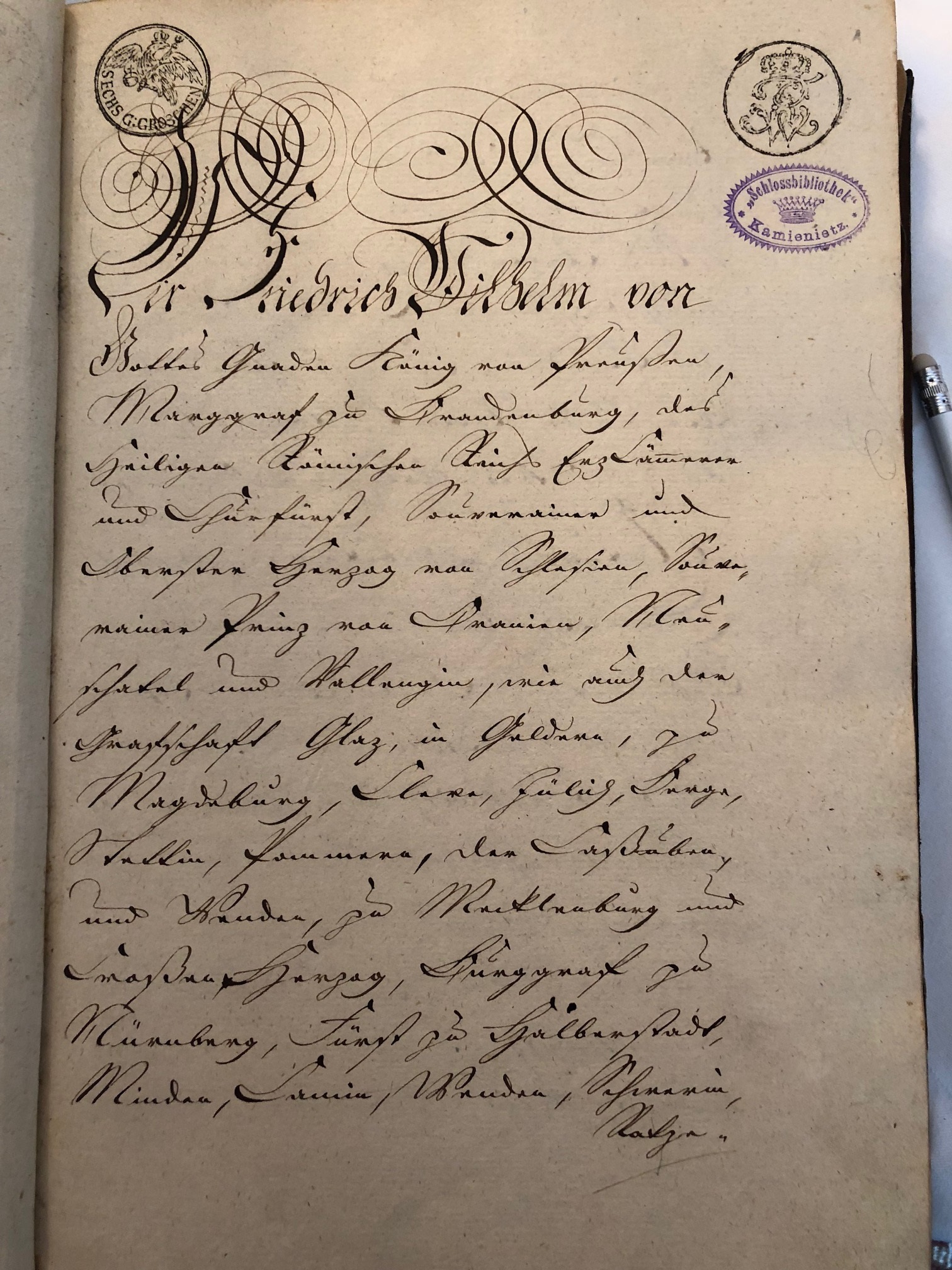 Erste Seite der Abschrift der Fideikommißurkunde des Majorats Kamminietz aus der Schloßbibliothek In Kamminietz, jetzt im Familienarchiv der Familie Strachwitz (aus dem Nachlass von Hubertus Kraft Strachwitz, gest. 1957)
Details

Written by

Moritz Graf Strachwitz

Parent Category: Geschichtliches
Category: Familiengeschichte
Kurze Geschichte der Familie der Grafen und Freiherren v. Strachwitz

von Moritz Graf Strachwitz

Der Name der Familie kommt vom Ort Strachwitz, ca. 10 km westlich des Stadtzentrums von Breslau. Heute ist der Ort Strachvice (Strachowice) in Breslau eingemeindet, und auf seiner Grundfläche befindet sich der Flughafen von Breslau (der Ort "Strachwitz" bzw. "Strachvice" ("Strachowice") bei Wahlstatt im Kreis Liegnitz hat mit unserer Familie nichts zu tun).
Die ersten Träger des Namens waren ein Johann, der 1338 in Strachwitz eine ¾ Hufe kauft und diese 1339 seinen Brüdern Heinrich und Martin überläßt. Im selben Jahr 1338 kauft ein Thilo Äcker in Strachwitz. Dann wird der Breslauer Ratsherr und Schöffe Nikolaus genannt, der 1346/47 als in Strachwitz ansäßig urkundlich erwähnt wird. Es war früher durchaus üblich, daß wohlhabende Bürger einer Stadt außerhalb der Stadtmauern Grund erworben haben und dann im Zuge der Entstehung von Familiennamen nach diesem Ort benannt wurden. Der Name blieb der Familie, auch als sie gar nicht mehr in Strachwitz ansäßig war.
The Strachwitz Family is an old European noble family whose roots are traceable in the 13th century in Slesia what is now Poland.
Today, the Counts and Barons Strachwitz and their families live mainly in Germany, Austria but also in the U.K., U.S.A., Argentina, Australia and other countries.
This website serves as a means of communication between the members of the family as well as a general information platform.