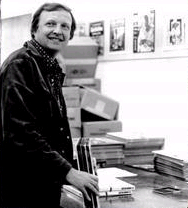 The president of the Arhoolie Records label, folklorist and producer Chris Strachwitz was among the most prominent and influential champions of global roots music; initially focusing primarily on American traditions including the blues, Cajun, Tejano, zydeco, country and jazz, he later branched out to explore music from throughout the world, preserving our shared cultural heritage for future generations to explore. Born July 1, 1931 in Gross Reichenau, Germany, Strachwitz relocated to the U.S. in 1947, and began collecting 78 rpm recordings a short time later. After first becoming obsessed with New Orleans jazz, his interests quickly expanded into country, gospel, and Mexican ranchera music. While attending Pomona College during the early 1950s, Strachwitz bought his first tape recorder, documenting radio programs and live performances by the school jazz band; he later met record producer Bob Geddins, learning from him how to make proper recordings.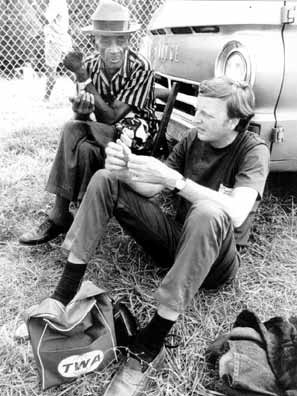 After finishing up a stint in the U.S. Army, Strachwitz settled in the Los Gatos, California area in 1956 and began a teaching career. He decided to form his own label in 1959, the year he made his first trip to the American South and met his idol, Lightnin' Hopkins. Although his plans to capture Hopkins during a live juke joint date never materialized, Strachwitz soon made his first recordings of Mance Lipscomb, issuing the LP Texas Sharecropper and Songster in an edition of 250 on November 3, 1960. The name Arhoolie was suggested by friend Mack McCormick and inspired by "hoolie," a word apparently synonymous with a field holler. A subsequent research trip led to Strachwitz's first meetings with Black Ace, Li'l Son Jackson and Alex Moore, all of whom he recorded; he quit teaching in 1962 and scraped out a living selling Arhoolie releases, with interest in the label buoyed by the folk music boom of the early 1960s.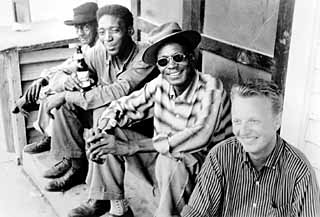 Several years later, in exchange for recording the "I Feel Like I'm Fixin' to Die Rag" for Country Joe and the Fish, Strachwitz retained 50 percent of the song's publishing rights; its subsequent use on the soundtrack of the film Woodstock made him a great deal of money, with the profits funneled into purchasing the El Cerrito, California building which served as Arhoolie's home for the next several decades. Strachwitz moved on to record material by Mississippi Fred McDowell, Clifton Chenier and Flaco Jiminez, whose Ay Te Dejo en San Antonio LP won the label a Grammy award. Another of Arhoolie's greatest discoveries was Michael Doucet and his Cajun group Beausoleil, long one of the company's best sellers. In addition to putting out dozens of new roots music records annually, in 1976 Strachwitz moved into other media, teaming with filmmaker Les Blank for the documentary Chulas Fronteras. Under Strachwitz's guidance, Arhoolie continued to prosper throughout the years which followed, its continuing role in the preservation of "down home music" assured.